Welcome to the Florida Baptist Association
Welcome to the online home of the Florida Baptist Association. It is our hope that this website will be a valuable tool for pastors and church leaders looking for ministry resources and for area residents exploring the many church options in the region.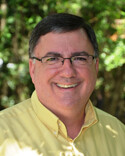 We have the honor of representing 57 churches in our four-county region, each with a distinct personality, worship style and vision. It is our mission to support each one and come alongside their pastors and leaders to impact their congregations and their communities.
This site provides church leaders with valuable resources and information to assist with the everyday work of ministry. From programs and events to training and counseling, the Florida Baptist Association is here to partner with those who are committed to making a difference. Check back often, as we are regularly updating the site with new resources and events.
We also offer a convenient Church Locator Tool for those searching for a church home in Tallahassee or throughout the Big Bend area. The tool provides contact information for all 57 churches, plus links to most websites to explore their culture and distinctives. Whether you are new to our area, or simply seeking a place to worship, serve and fellowship, we hope the Church Locator tool will help you learn more about the churches of our association.
My hope is that the site will better equip pastors and lay leaders for the work of ministry, and that it will enhance the churches of our area.
Sean McMahon
FBA Executive Director
In the Spotlight
Annie Armstrong and the Easter Offering for North American Missions
The Reason We Give
Three out of four people living in the U.S. and Canada – 260 million+ – are lost without Christ. Our North American mission force of over 5,000 appointed missionaries start new churches, engage in student evangelism on college campuses, serve the physical and spiritual needs of people and serve as church-planting catalysts. Our goal for 2014 ($70,000,000) will help meet these objectives.
The Life and Legacy of Annie Armstrong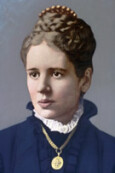 Annie Walker Armstrong (1850–1938) was a tireless servant of God and a contagious advocate and supporter of mission efforts throughout the world. As a founder and the first corresponding secretary of the Women's Missionary Union of the SBC (1888), Annie passionately rallied churches to give more, pray more and do more for reaching people for Christ. In 1934, the SBC special offering taken around Easter for North American Missions was formally named The Annie Armstrong Easter Offering, in her honor.
Annie Armstrong was born into a longtime Baptist family. Converted at age 19, the Baltimore, Maryland native became active in church life as a member of Seventh Street Baptist Church in Baltimore. Along with 117 others, she left Seventh Street and helped plant Eutaw Place Baptist Church in February of 1871, where she taught the infant class for three decades. From 1900 through her resignation as WMU secretary in 1906, Armstrong refused to accept a salary. Her resignation came after the union mandated that the corresponding secretary be paid. Armstrong often traveled great distances in her work with WMU, once covering 3,300 miles in 21 days, visiting 19 places and stopping at 26 different addresses.
Annie believed in Christ with all her heart, but it was her hands that expressed that belief in tangible ways. She spent a great amount of time typing and handwriting letters in support of missions. Many of these letters were quite lengthy and all were filled with conviction that more could and should be done in our mission efforts. In 1893 alone, she wrote almost 18,000 letters! Annie also never hesitated to use her hands to reach out to hug a child or distribute food, clothing and the Word of God to those in need. Her hands held her own Bible as she studied to know how best to share God's love with others. And, most important, Annie was a woman of prayer, folding her hands in prayer to intercede for the missionaries and for those they were helping discover Christ.
The Result of Our Giving
The Women's Missionary Union first started the offering for Home (now North American) Missions in 1895, with an offering of approximately $5,000.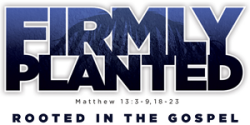 In 2012, 119 years after that first offering, $56,500,000 was given, roughly 49 percent of the total budget of the North American Mission Board. As is the case with the other special mission offerings, 100 percent of what is given through the AAEO goes directly to support the missionaries and their work. As we continue to unite to make her vision a reality in North America today, we can be confident that her legacy will also be ours.