Welcome to the Florida Baptist Association
Welcome to the online home of the Florida Baptist Association. It is our hope that this website will be a valuable tool for pastors and church leaders looking for ministry resources and for area residents exploring the many church options in the region.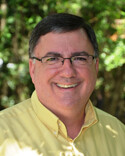 We have the honor of representing 57 churches in our four-county region, each with a distinct personality, worship style and vision. It is our mission to support each one and come alongside their pastors and leaders to impact their congregations and their communities.
This site provides church leaders with valuable resources and information to assist with the everyday work of ministry. From programs and events to training and counseling, the Florida Baptist Association is here to partner with those who are committed to making a difference. Check back often, as we are regularly updating the site with new resources and events.
We also offer a convenient Church Locator Tool for those searching for a church home in Tallahassee or throughout the Big Bend area. The tool provides contact information for all 57 churches, plus links to most websites to explore their culture and distinctives. Whether you are new to our area, or simply seeking a place to worship, serve and fellowship, we hope the Church Locator tool will help you learn more about the churches of our association.
My hope is that the site will better equip pastors and lay leaders for the work of ministry, and that it will enhance the churches of our area.
Sean McMahon
FBA Executive Director
In the Spotlight
Mark Your Calendars for The Leadership Project 2015!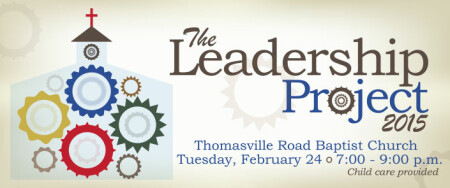 Our annual training event is almost upon us, and we are offering some very important training opportunities for pastors and lay leaders. Here's the lineup:

For pastors and church leaders:
Same-Sex Marriage and Other Issues Pastors and Churches Need to Prepare For
How do we protect our churches and pastors, biblically and legally, from forced compliance or litigation with the rising tide of social change? We've asked W. Gary Yeldell, attorney with Wise Counsel Legal Services and legal counsel for the Florida Baptist Convention, to teach and provide pastors and church leaders with the information and documentation they need to protect themselves and their churches.

For couples considering adoption and/or foster parenting:
Foster Parenting and Adoption through Florida Baptist Children's Home
One of the great needs in our state is parents willing to become foster and adoptive parents. But the rules can be confusing and the process cumbersome and expensive. Julie Boyd, Vice President of Church Relations for the Florida Baptist Children's Home, will show potential parents how FBCH is a great avenue for people to utilize as they seek to become the home for "the least of these."

For small group leaders:
Leading an Effective Small Group Ministry
Whether it's home groups, on site small groups, discipleship groups or Sunday School, leaders of small groups need the practical skills to engage those they lead in missional living. Led by leadership from the Sunday School, Groups and Discipling Ministries Team of the Florida Baptist Convention, this conference will provide valuable insight to your small group leadership.

For leaders and workers in Vacation Bible School:
Preparing for Vacation Bible School 2015 with Lifeway's VBS Curriculum
We say it often because it's true: More children follow Christ as a result of Vacation Bible School than all other children's events and activities combined. Lifeway's VBS theme for 2015 is "Journey Off the Map," and promises to be an exciting experience for children. Led by Carol Lumpkin (Children's Minister) and Dan Sowell (Pastor) of East Hill Baptist Church, this training experience is worth encouraging all who may consider working in VBS this summer to attend.

Pastors, I urge you to make this event a priority – and encourage your church leaders to attend this once-a-year event. The training to be gained is timely and valuable, and the leaders are top notch!


Save the Date:


THE LEADERSHIP PROJECT 2015
TUESDAY, FEBRUARY 24
7 p.m. – 9 p.m.
THOMASVILLE ROAD BAPTIST CHURCH, TALLAHASSEE
(Child care provided)

I look forward to seeing you and your church leaders there!

By His Grace, for His Glory
Sean